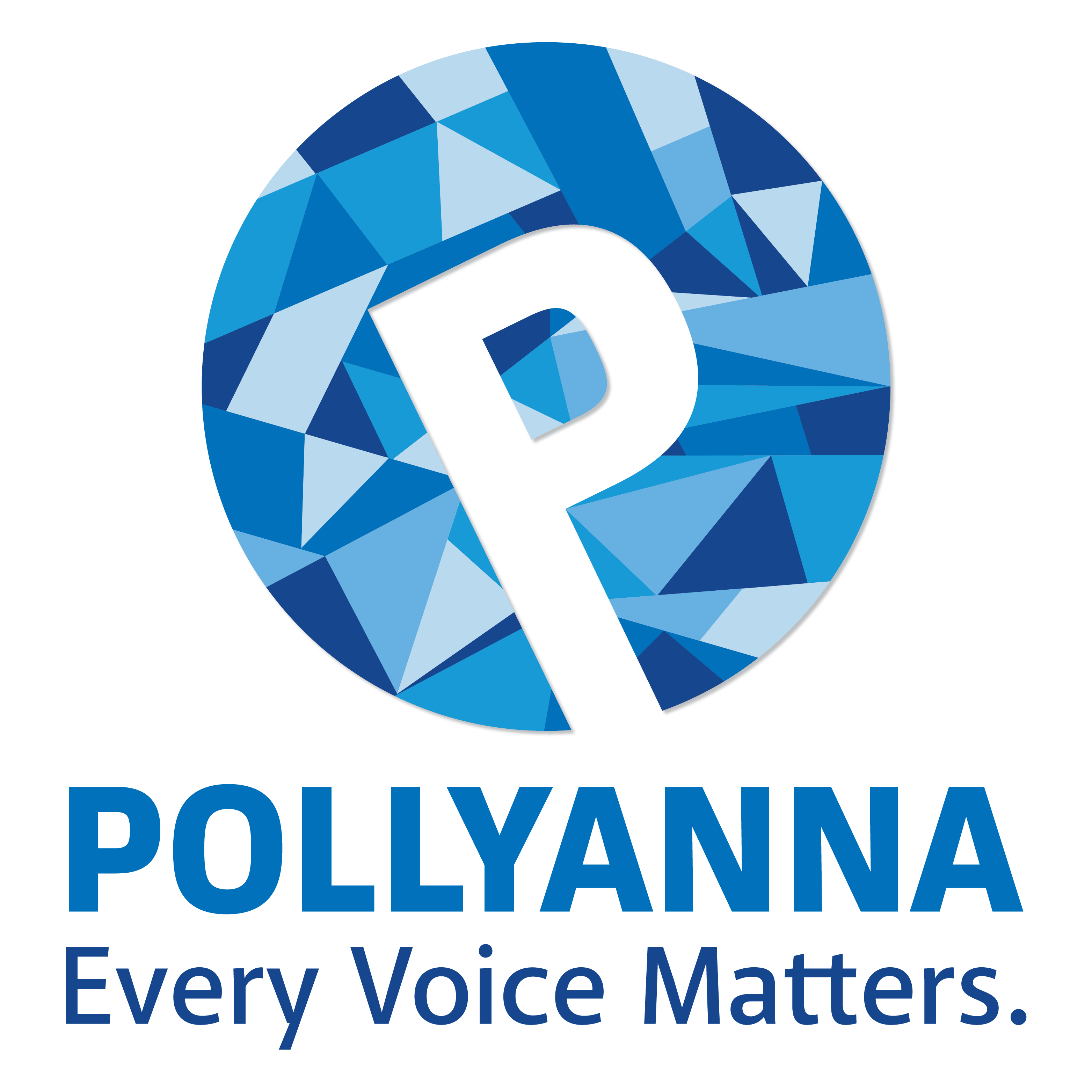 Most people see the month of August as a time for rest and "winding down." However, if you are reading this newsletter, it is likely that you have always viewed August as a time for "winding up," for setting goals, and for thinking about who you want to be when the "first day of school" arrives. (Even if you haven't been an actual student for many years.)
Regardless of your personal connection to Pollyanna, a few truths likely bind us all together: We want the world to be a more equitable and just place. We want to see the organizations to which we are connected and invested lead the way on these changes. And, perhaps most importantly, we all love learning and see it as the key element to transforming our communities.
For people like us, August may often seem more important than January for thinking about our "New Year's Resolutions." It might be the time of year that we ask ourselves some of the most important questions, especially as they relate to DEI:
How do we want to "show up" this year as activists, allies, accomplices and co-conspirators for racial justice?

What relationships and resources will help push our learning and growth?

What do we want to be able to say about ourselves and our organizations in June, when the school year ends, that we cannot yet say today?
Pollyanna's work has always been to help communities give voice to these answers.
To celebrate the start of another school year, this month's Pollyanna Position Paper III centers the voices of students. We asked students in our communities to consider the question: What is one piece of advice you would give to your Head of School to make your school more successfully antiracist? Unsurprisingly, students provided a range of responses that were equally powerful as they were practical. Students clearly want school leaders to listen and learn, engage in concrete action that leads to reform, and intentionally shift the culture of their schools towards antiracism. They are eager for the adults at their schools to support them in making their vision of antiracist schools a reality.
We also acknowledge how important it is to look beyond the start of school to what might be this fall's most pivotal event: The
2020 Presidential Election
. In a very exciting development, Pollyanna has partnered with the
National Association of Independent Schools (NAIS)
and is currently administering a survey to various school constituencies about their hopes (and fears) regarding the 2020 election. Beginning in September, we will publish a series of reports that not only share the results of this survey, but also offer advice and resources for schools to create and sustain a constructive, safe, and healthy political climate.
To help you make your plans for the year, we have also developed new guides for our offerings that we have linked below, including:
Online Conference Models to support schools in building DEI capacity among all constituents. View this video to learn about The Dalton School's experience with an online conference in April.

Branded marketing through an equity lens. Pollyanna and the integrated creative agency, Doublespace, have formed a partnership to help schools with communications and marketing challenges and needs.
In addition, we are excited to announce that we will be engaging in some of this work with several new schools in the Pollyanna family, including:
Brunswick School in Connecticut
Buckley School in New York
Chandler School in California
Harley School in New York
Lycée Français de New York
New School of San Francisco in California
Oakwood School in California
Oregon Episcopal School in Oregon
Severn School in Maryland
Springside Chestnut Hill Academy in Pennsylvania
Stevens Cooperative School in New Jersey
Regardless of your role within your own community, please keep us in mind as you make your resolutions. There is never a bad time for renewal, setting new goals, and developing new perspectives. In this incredibly unique time, we wish you a happy, healthy, and fulfilling start to the New Year.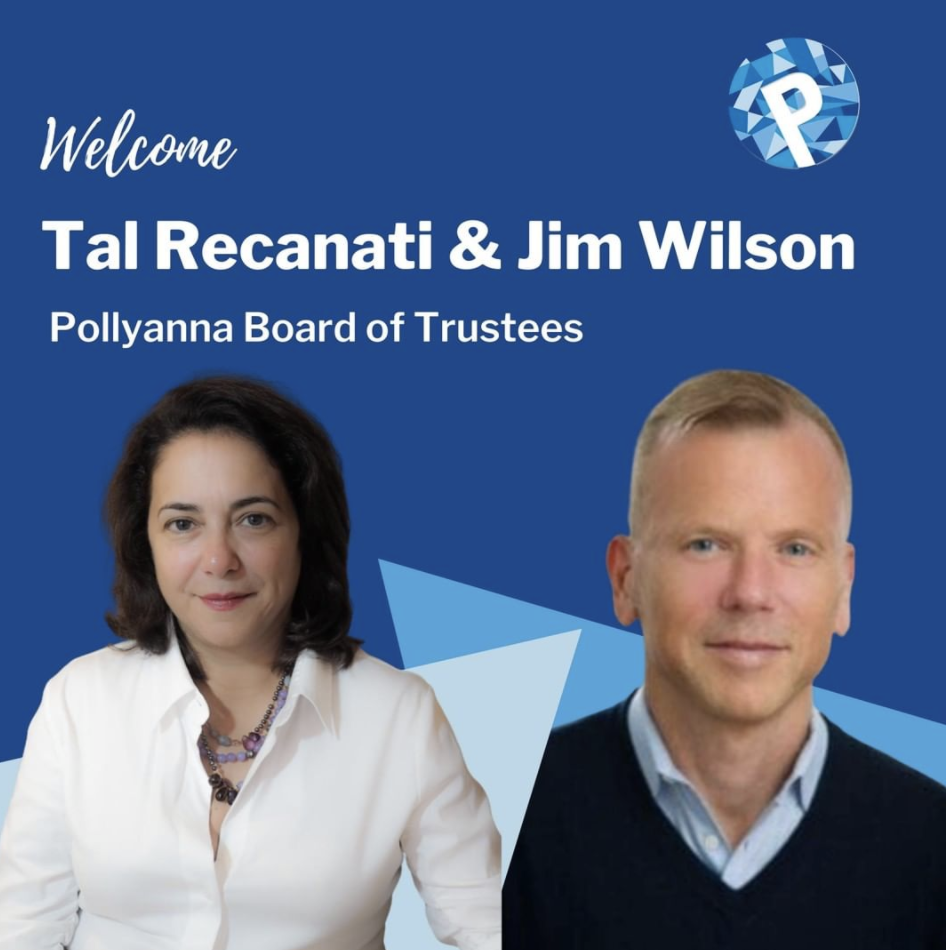 We are excited to announce Pollyanna's newest members to our Board of Trustees, Tal Recanati and Jim Wilson! Tal is the producer and executive producer of the documentary "Germans and Jews." She also co-founded a bridal design and manufacturing company, Judd Waddell LLC, that distributed dresses in the US and abroad. Jim has spent 20+ years in executive management building talented teams and launching, scaling and transforming businesses in media, content and technology. He is currently CEO of Talon Americas. We are thankful for such talented and dedicated leadership joining Pollyanna.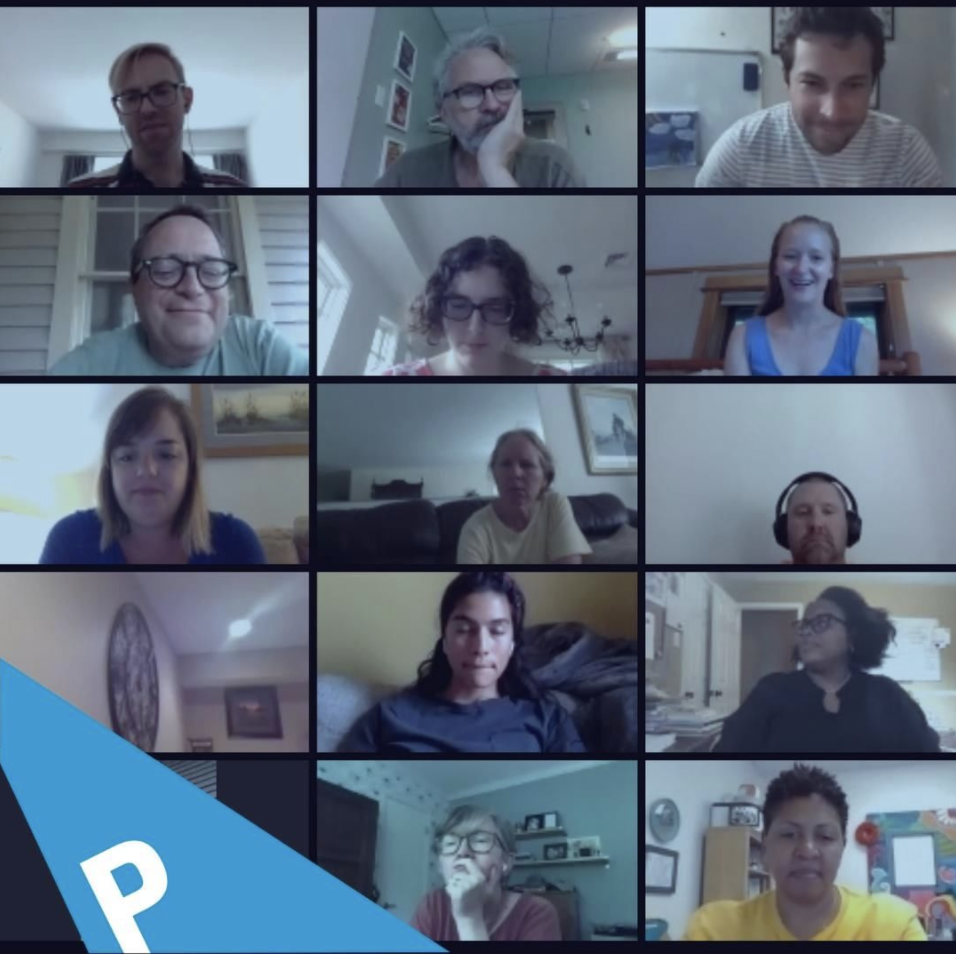 22 July Professional Development
Thank you to the 145+ teachers, administrators, and curriculum advisors who joined us for our Zoom professional development workshop! Participants better understood how systemic racism is the root of current inequities and uprisings, and how we can approach the topics of race and racism with an anti-racist, growth mindset –– striving to maintain and embrace a sense of unity and dignity while doing so.
Missed it? Join us on 21 August as we dive again into the impact of systemic racism in the United States and Pollyanna's K-8 Racial Literacy Curriculum.
Have you downloaded our Curriculum? If you've downloaded it and hoped to use it, read it, used one lesson or implemented all the lessons in your grade, we'd love to hear from you! Please take a few minutes and fill out this survey. Thank you!
August 21, 2020 K-8 Racial Literacy Curriculum Professional Development:
Join us for a 3-hour overview and in-depth discussion of Pollyanna's K-8 Racial Literacy Curriculum. Monique Vogelsang, lead creator of this curriculum, will guide you through a discussion about Pollyanna's Racial Literacy Curriculum, which is designed to help students gain knowledge about race as it has been constructed in the United States. Employing lessons in history, literacy, science, geography –– with STEAM extensions –– the curriculum supports students in acquiring an awareness of their own racial socialization and skills for engaging in productive conversations about race and racism.
By the end of the workshop, participants will better understand how systemic racism is the root of current inequities and uprisings, and how we can approach the topics of race and racism with an anti-racist, growth mindset –– striving to maintain and embrace a sense of unity and dignity while doing so. Click here to register for the PD.
2020-21 Forums Return: We enjoyed welcoming friends and colleagues, and meeting new friends at our Zoom forums this spring: Equity in the New Normal and Parenting During a Pandemic. The forums were created when Covid-19 and distance learning presented many challenges. We expanded the discussions when George Floyd was murdered. Online discussion forums for parents and educators on DEI/current topics will resume in August -- monthly for educators and periodically for parents. Below is the schedule and the Zoom link for the first Educator Forum.
1. Educator Forums: Each one will take place at 5:15PM ET and will last one hour. Please mark down these dates: August 31, 5:15PM - Back to School Check-in, October 6, November 5, December 7, January 21, February 22, April 8, May 17 and June 22. Each month we will publish the Zoom link in this newsletter.
Educator Forum #1: August 31, 2020 05:15 PM Eastern Time
Meeting ID: 929 3983 9458 and Passcode: Bally
2. Parent/Guardian Forums: Please make note of the dates and different times. Each forum will last one hour. September 17, 11AM - Back to School Check-in, November 11, 7PM, February 18, 11AM, April 13, 7PM, June 23, 11AM. Look for the Zoom link in September's newsletter!
Pollyanna advances systemic change by developing stronger communities.
Pollyanna works with academic and other institutions to achieve their diversity, equity and inclusion goals. Through its unique conference models, discussion platforms, and racial literacy curricula, Pollyanna increases cultural competence.
Pollyanna, Inc. is a NY not-for-profit corporation 501(c)(3).
© 2020 Pollyanna | 10075, New York, NY 10075