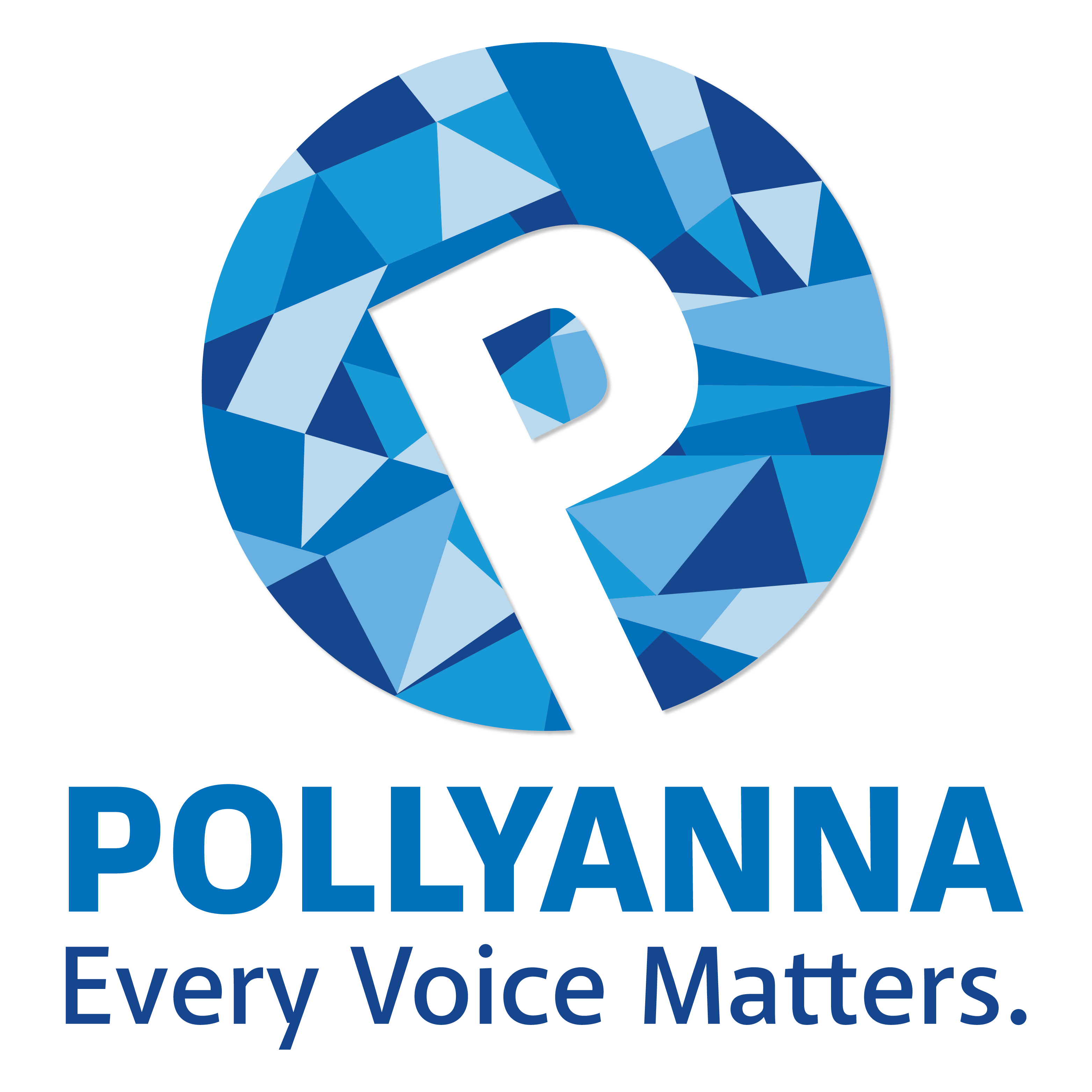 Pollyanna advances systemic change by developing stronger communities.
Pollyanna works with academic and other institutions to achieve their diversity, equity and inclusion goals. Through its unique conference models, discussion platforms, and racial literacy curricula, Pollyanna increases cultural competence.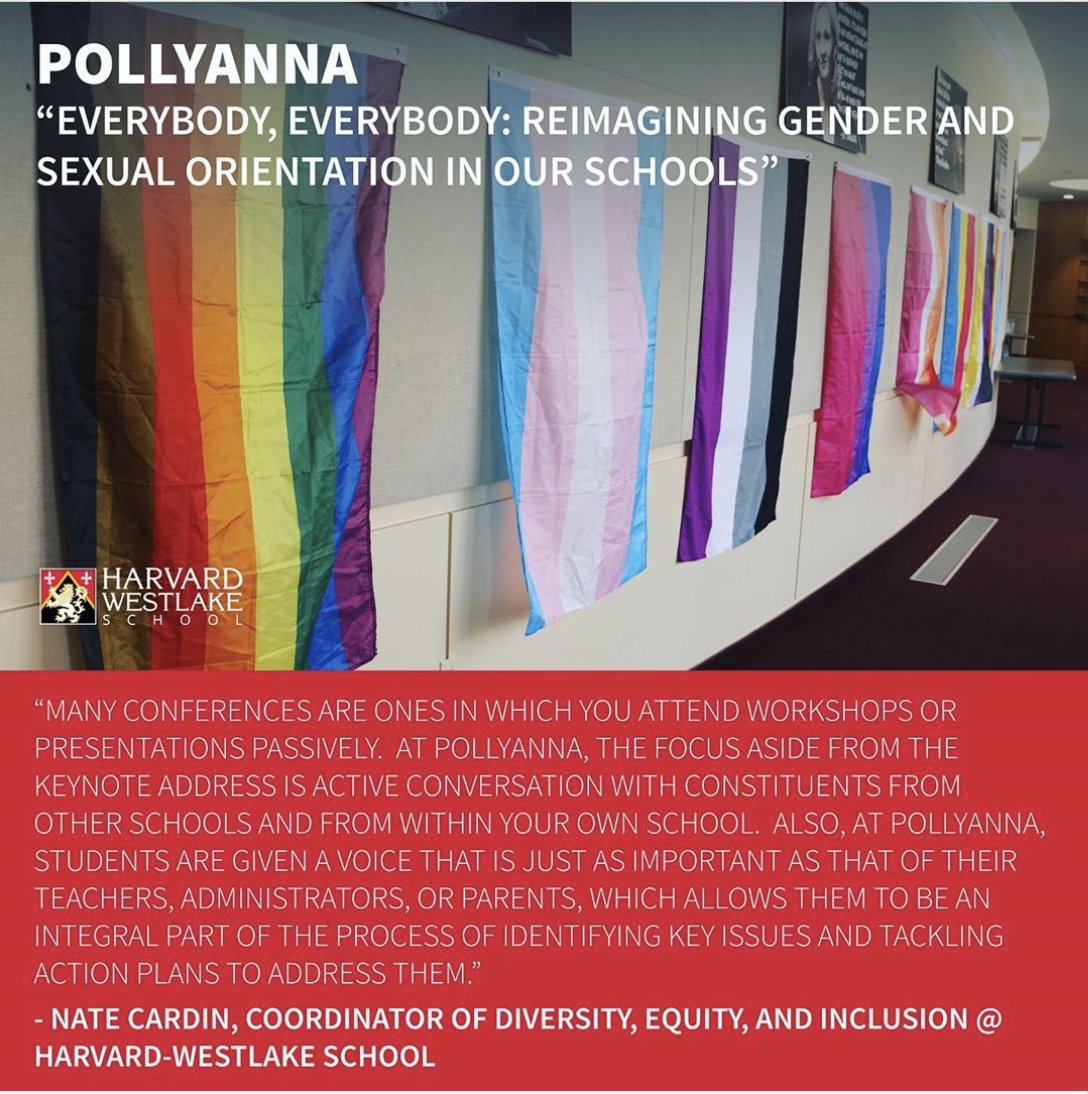 The day focused on examining current structures, biases, and privileges at schools around gender and sexual orientation as it pertains to students as well as how schools might adapt their policies to be more inclusive. Rodney Glasgow opened the conference, spoke from the heart and set the tone to create change.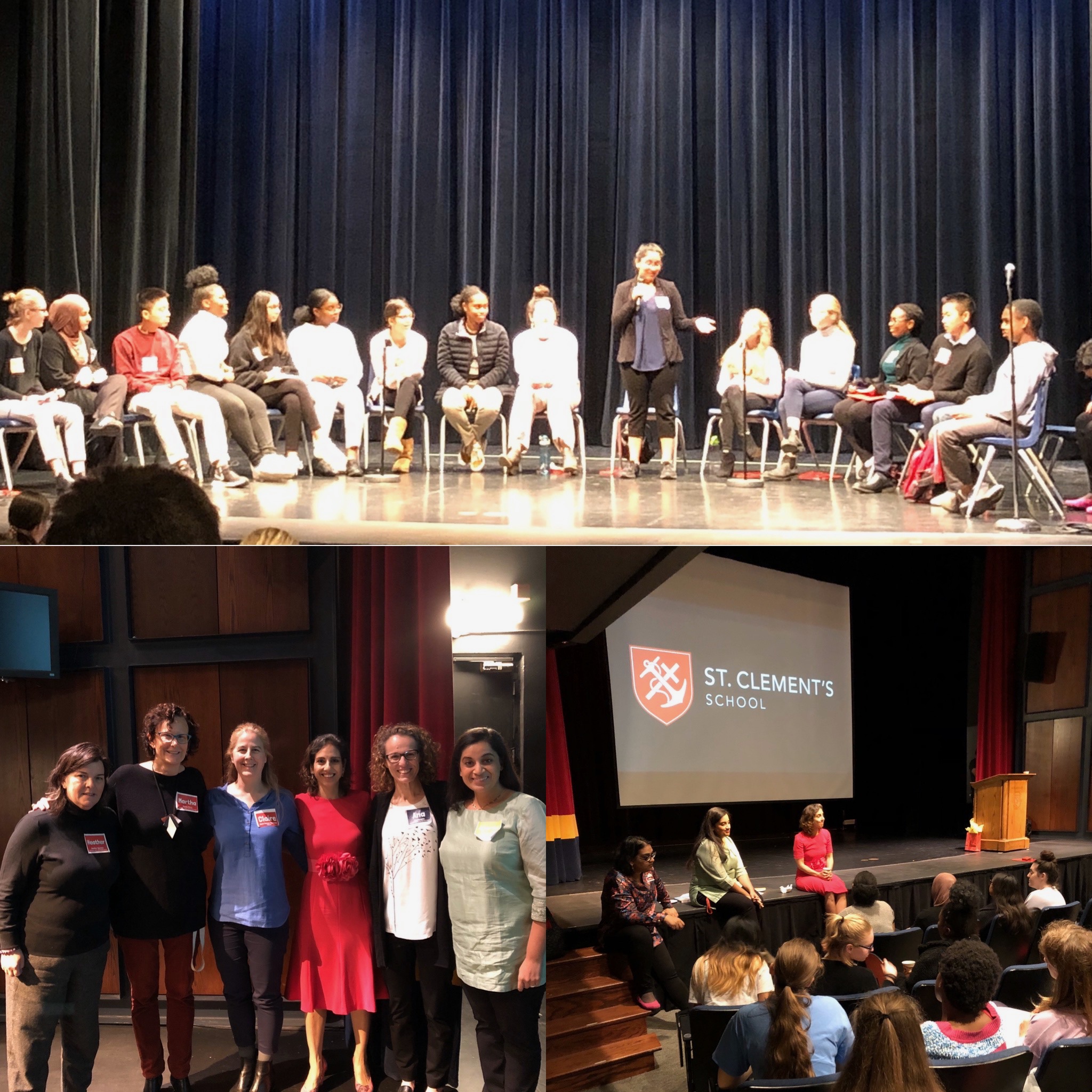 As our first school in Canada, St. Clement's tackled building a more inclusive community. Schools were excited to have this space to have these much-needed conversations. Keynote Ahahid Dashtgard discussed the importance of keeping true to oneself and one's heritage when entering a new community.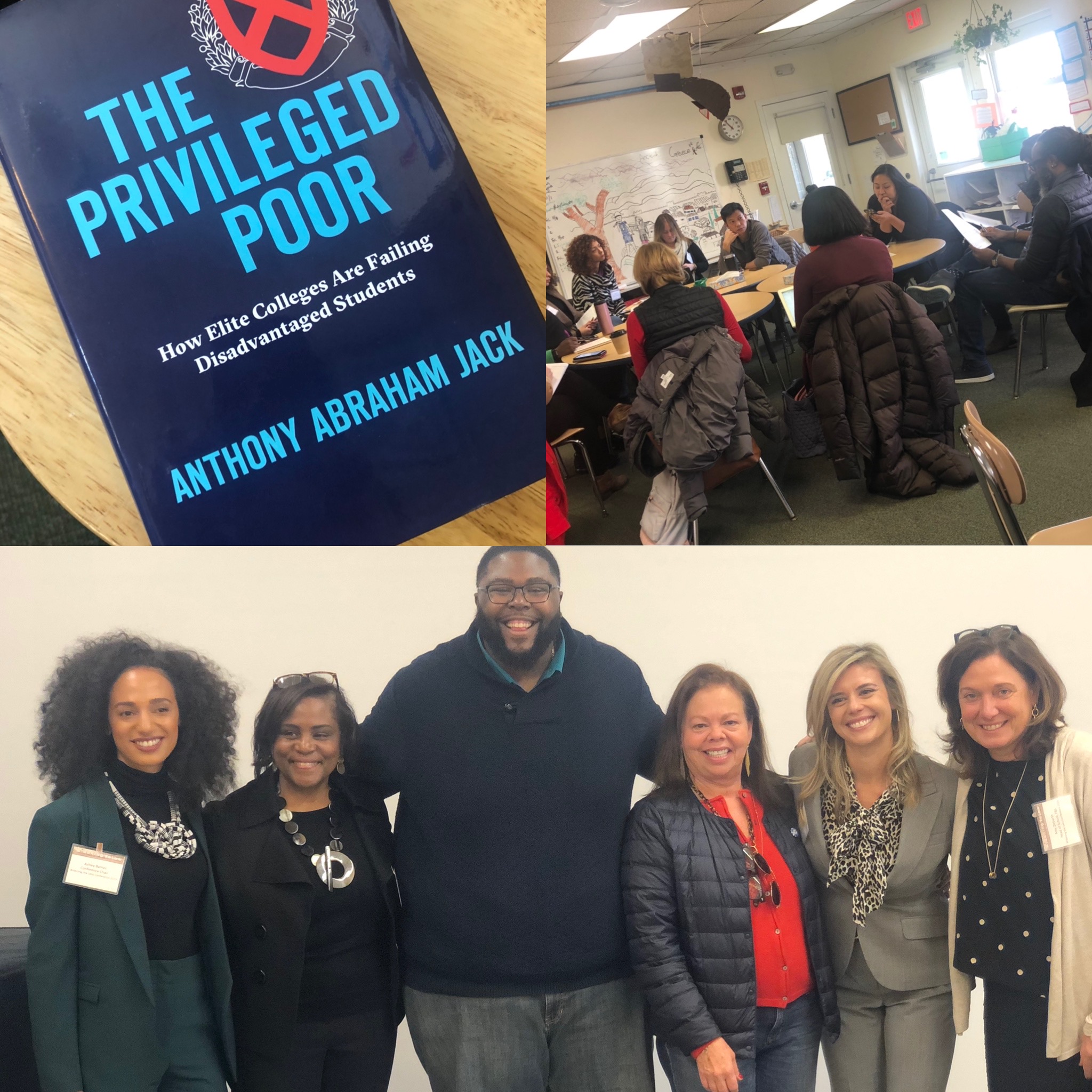 The conversations that took place at Far Brook's 4th Pollyanna Conference considered the extent to which there is a need to adapt policies, programs and curricula to create environments that provide access and representation, and ones that value students from all socioeconomic backgrounds. Anthony Jack talked about the challenges he faced in independent schools.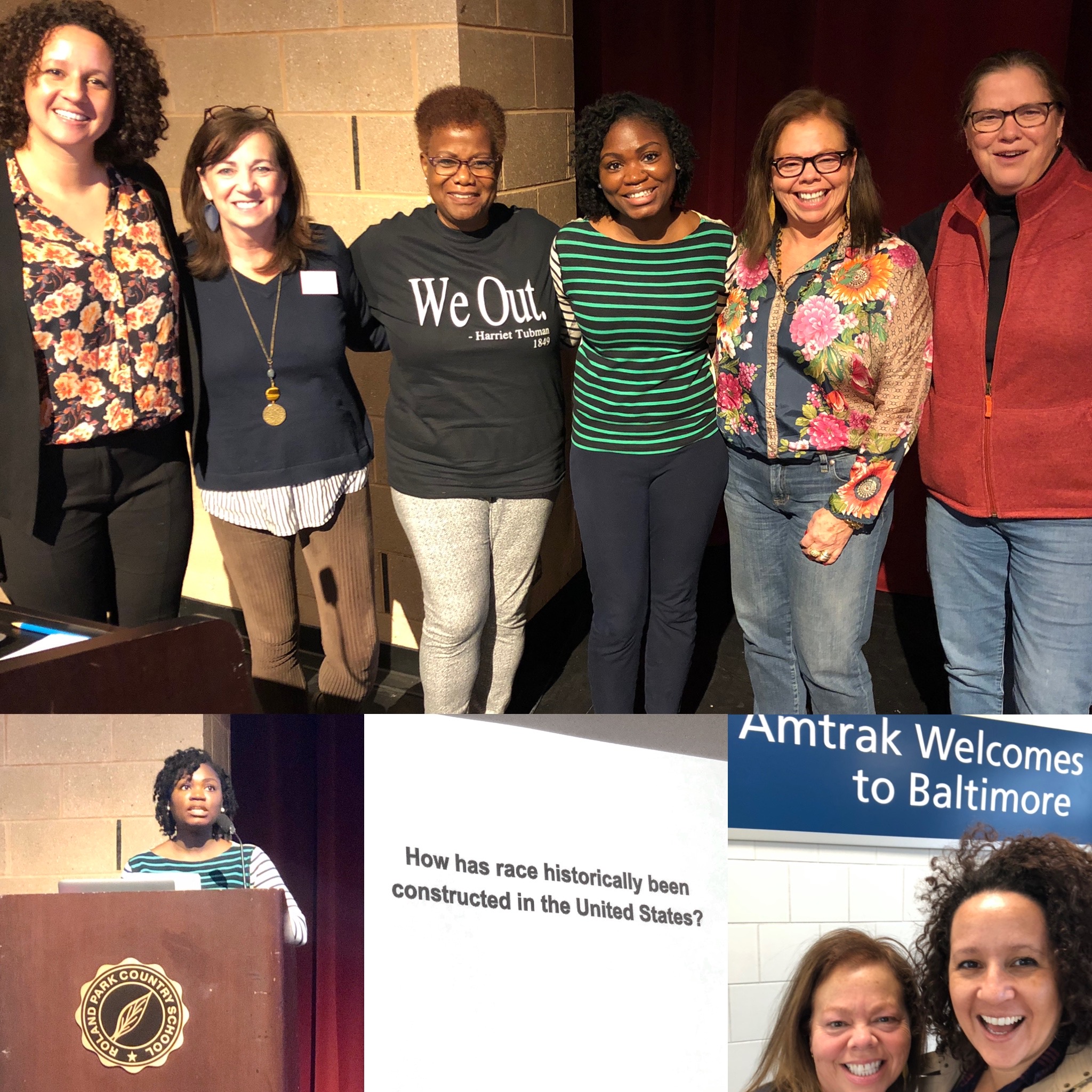 Having sent several administrators and faculty members to a Pollyanna Professional Development session in NY, Roland Park asked Lead Curriculum Creator Monique Vogelsang to come to Baltimore so the entire faculty could benefit from the presentation.
​

If you're a teacher using our K-8 Racial Literacy Curriculum, let us know! Email us at info@pollyannainc.com or post photos and tag us on Facebook or Instagram and tell us about your favorite lessons and student responses.

Pollyanna will be a sponsor, exhibitor and presenter at the NAIS People of Color Conference in Seattle. Join us at our workshop and stop by our table!
St. Andrew's Episcopal School in Austin, TX will have its intra-conference -- Building Community Through Inquiry: Culturally Responsive Teaching, Culturally Caring Community with keynote Ali Michael. Take a look at the great video they created!

January 21 - NYSAIS will host a workshop for faculty, administrators, PA presidents and PA diversity committee chairs on how to bring Pollyanna's Racial Literacy Curriculum into schools and how to have conversations about race at home.

January 25, 9:00AM to noon - Pollyanna will host an open Professional Development in New York City for all faculty and administrators. Please click here for more information and to register.
Pollyanna is on Amazon: If you're shopping on Amazon, please consider selecting Pollyanna on SmileAmazon and a portion of the purchase amount will be donated to us. Thank you!
Independent School Conference
This original conference emphasizes our motto "Every Voice Matters" by including all constituent groups at schools: administrators, alumni, diversity, equity and inclusion practitioners, faculty, parents, students, trustees. This Conference model is available to schools around the US and in Canada. The school that hosts this conference in a specific geographic region welcomes peer schools in that region to discuss challenges and effective practices around a specific diversity, equity and inclusion (DEI) topic, and generate Action Plans to create movement at each of the attending schools.
Intra-Conference

Pollyanna designed the Intra-Conference as an institutional capacity-building opportunity for schools that want to deepen their knowledge, enhance practices and improve skills in the areas of DEI. This is for schools that would like to build community, develop a strategic plan, or rewrite mission and vision statements. The very nature of the Intra-Conference brings a school together and establishes and strengthens community connections. The Intra-Conference informs the community and provides a platform for sharing personal experiences, expressing opinions and perspectives, and generating ideas and solutions for growth. Constituent groups included in this model are: alumni, alumni parents, faculty/admin/staff, students and parents.
Cross-Constituent Assessment

This is designed for a school that wants to investigate cultural and environmental perspectives on DEI topics, a Cross-Constituent Assessment is designed and implemented and consists of online surveys, focus groups and a comprehensive summary of both qualitative and quantitative data to provide infrastructure for on-going initiatives.
K-8 Racial Literacy Curriculum
Engaging and accessible, the Curriculum is designed to help students gain knowledge about race as it has been constructed in the US, and aims to help students acquire an awareness of their own racial socialization and skills for engaging in productive conversations about race and racism. If you use any of the lessons and post them to social media, tag Pollyanna!
Parent/Guardian Companion Guide
The Guide
provides an in-depth overview of each unit featured in the K-8 RLC, recommends questions and conversation suggestions for parents and guardians to facilitate dialogue at home that centers on race, culture, and identity, and suggests reading and viewing material to enhance racial literacy.
Professional Development Workshops and Parent Discussion Groups
We offer Racial Literacy Professional Development for faculty and also Racial Literacy Discussion Groups for parents at your school. For more information about PD and Discussion Groups or to schedule workshops and discussions, please email Claire at
clairehr.pollyanna@gmail.com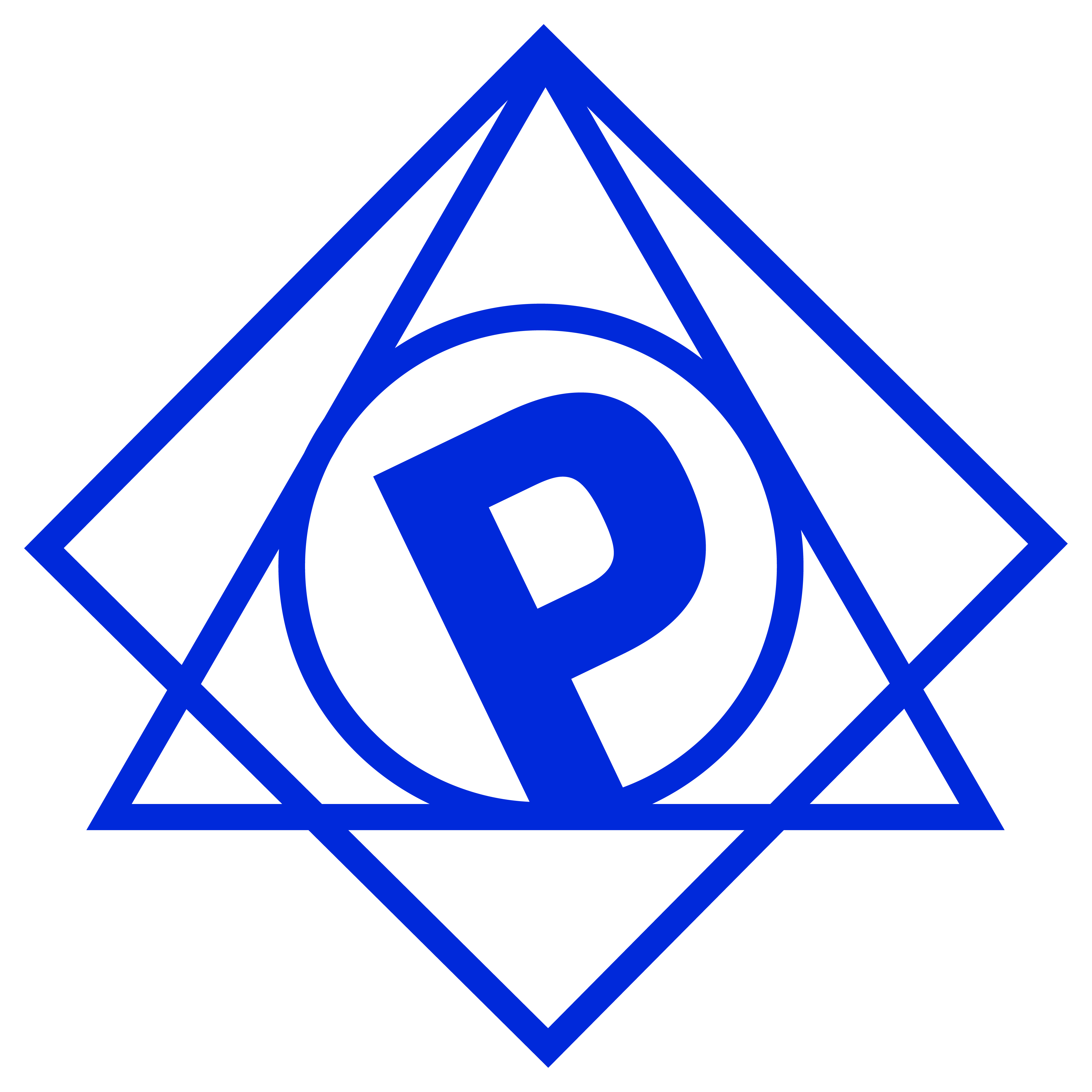 Please Consider Supporting Us
Pollyanna is a non-profit organization that started in 2015. In addition to fees paid by schools that host our conferences, we depend on charitable gifts to support our mission and carry out our work. If you are inspired by our conferences, discussion platforms, free racial literacy curricula for students and parents/guardians, and our overall goal of advancing systemic change by developing stronger communities, we hope you will consider a gift to help us reach our $50,000 fundraising goal by December 31, 2019. Your gift has a tremendous impact in promoting diversity, equity and inclusion nationwide. We know our work is making a difference in our school communities, and we invite you to be a supporter of our efforts! Please click
here
to give today or click
here
to learn more.