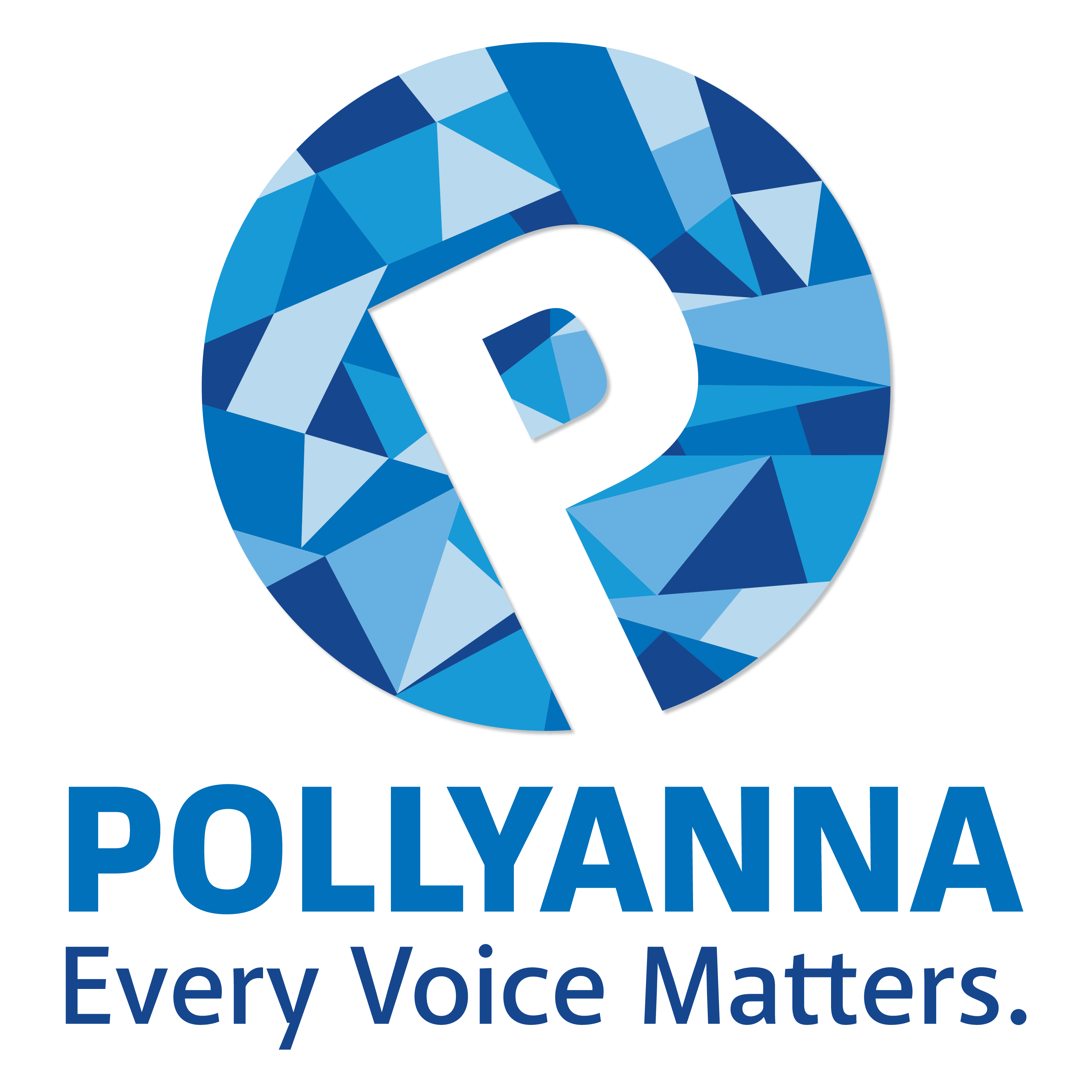 Pollyanna advances systemic change by developing stronger communities.
Pollyanna works with academic and other institutions to achieve their diversity, equity and inclusion goals. Through its unique conference models, discussion platforms, and racial literacy curricula, Pollyanna increases cultural competence.
We saw this posted on LinkedIn and thought it was a great way to end 2019 and start 2020: "The holidays are a good time to reconnect with people who've helped you get where you are. Find your senior year English teacher, say you appreciate their patience. Write to your last boss. Gratitude feels good to both receive and to give. Go through your contacts, write a bunch of people, say thank you for one thing."
We'll start: To everyone receiving this newsletter, thank you for your interest in and support of Pollyanna in 2019. It was a big growth year for us and your help means everything. Wishing you a 2020 filled with good health, happiness, and a little fighting spirit!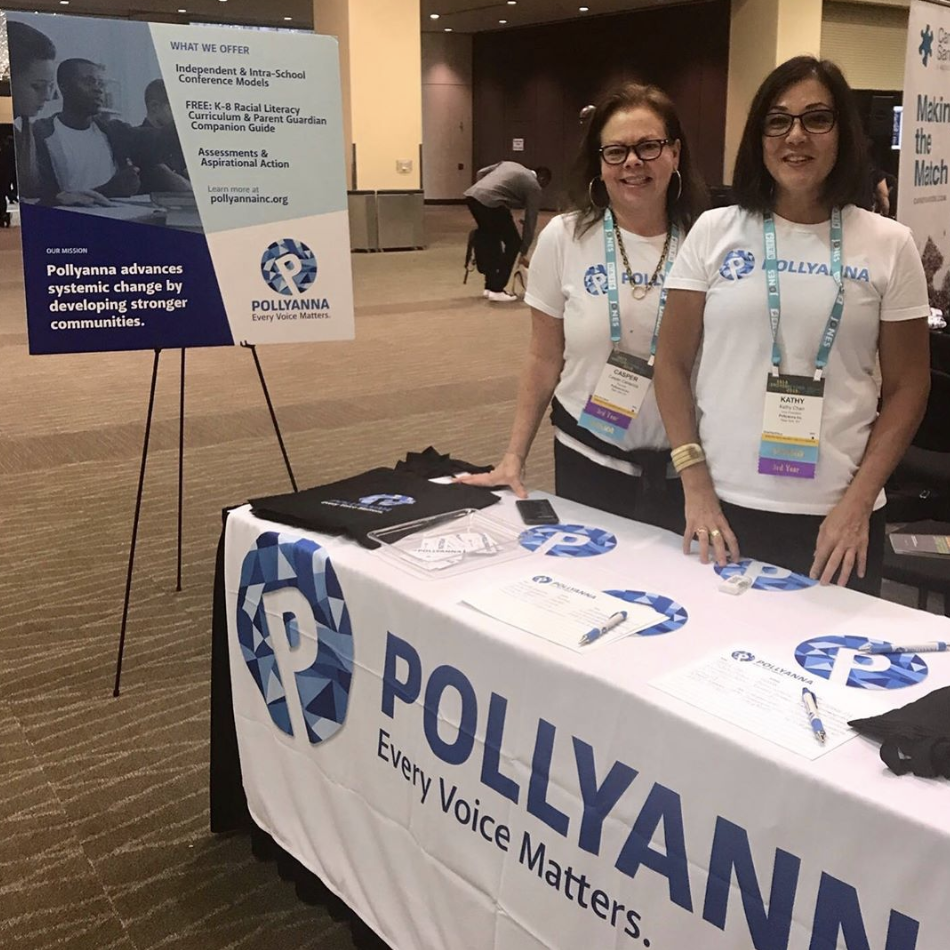 NAIS People of Color Conference
Joining over 7,000 people for an amazing few days in Seattle, Pollyanna was a sponsor, exhibitor and presenter at this year's NAIS People of Color Conference. Titled 1619. 2019. Before. Beyond. Amplifying Our Intelligence to Liberate, Co-create, and Thrive, the mission of this conference is to provide a safe space for school leadership, as well as professional development and networking for people of color and allies of all backgrounds in independent schools. Photo: Pollyanna Founder Casper Caldarola and VP Kathy Chan in the exhibitor hub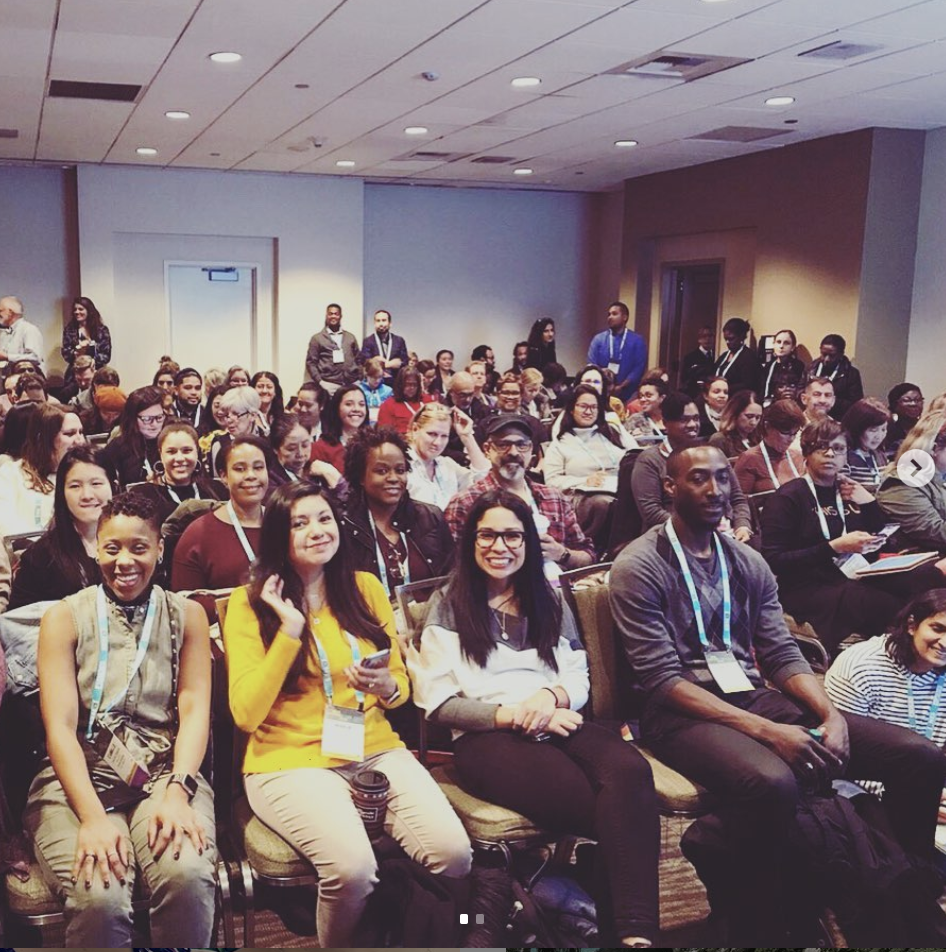 Pollyanna's PoCC Workshop
This was our first year presenting at NAIS PoCC and Monique Vogelsang, lead curriculum creator, spoke before a full house of attendees! Our workshop, Self-Knowledge is Power! A New Racial Literacy Toolkit for K-8 Faculty, was an overview of our curriculum and an abridged version of what is typically a 3-hour presentation. Click here to register to download the free curriculum, and email info@pollyannainc.com for information about bringing our professional development to your school. We are working with schools across the country offering PD sessions that run from 2 hours to 2+ days. In addition, we are also offering 3-hour Open PD sessions in New York and Los Angeles. See the "What's Next" section below for more information.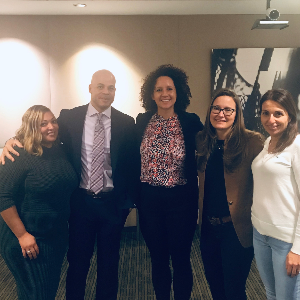 Sullivan & Worcester
Among the many fascinating topics in Pollyanna's Racial Literacy Curriculum, is the important subject of the U.S. Census. With the 2020 Census soon to arrive in mailboxes across the country, many have taken an interest in learning more. We have developed a workshop for adult learners to better understand the social, historical, and legal construction of race –– through the lens of the U.S. Census. Monique Vogelsang is pictured here with the team who brought us to Sullivan & Worcester in Boston for ongoing education and CLE for lawyers.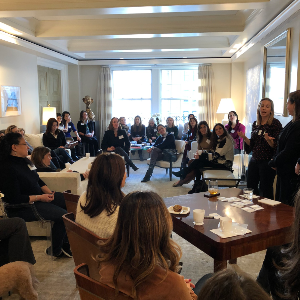 Parent Presentation
Over forty parents joined us for a presentation about Pollyanna and our K-8 Racial Literacy Curriculum and Parent/Guardian Companion Guide. Casper introduced Pollyanna's current initiatives, including conferences, assessments and the curriculum. To demonstrate the curriculum's practical approaches to important and sometimes challenging topics, Monique highlighted a lesson that introduces students to slavery. Parents were recommended resources, such as Each Kindness by Jacqueline Woodson and The Kidnapped Prince: The Life of Olaudah Equiano adapted by Ann Cameron. These thoughtful books are effective tools to start a conversation with children about the lives of enslaved people and the importance of inclusivity.
We welcome Tuxedo Park School in New York as a new host school for school year 2020-21!
St. Andrew's Episcopal School in Austin, TX will have its intra-conference on January 11 -- Building Community Through Inquiry: Culturally Responsive Teaching, Culturally Caring Community with keynote Ali Michael. Take a look at the great video they created!
January 21 - NYSAIS will host a workshop for faculty, administrators, PA presidents and diversity committee chairs on how to bring Pollyanna's K-8 Racial Literacy Curriculum to schools and how to have conversations about race at home.
January 25, 9:00AM to noon - Pollyanna will host an Open Professional Development in New York City for our K-8 Racial Literacy Curriculum for all faculty and administrators. Please click here for more information and to register.
Town School for Boys in San Francisco will host its inaugural independent conference on February 8 titled -- How to Combat Implicit Bias with keynote Jerry Kang.
If you're interested in attending an Open Professional Development in Los Angeles for our K-8 Racial Literacy Curriculum on March 7, 9:00AM to noon, email info@pollyannainc.com and we'll notify you when registration opens.
Independent School Conference
This original conference emphasizes our motto "Every Voice Matters" by including all constituent groups at schools: administrators, alumni, diversity, equity and inclusion practitioners, faculty, parents, students, trustees. This Conference model is available to schools around the US and in Canada. The school that hosts this conference in a specific geographic region welcomes peer schools in that region to discuss challenges and effective practices around a specific diversity, equity and inclusion (DEI) topic, and generate Action Plans to create movement at each of the attending schools.
Intra-Conference

Pollyanna designed the Intra-Conference as an institutional capacity-building opportunity for schools that want to deepen their knowledge, enhance practices and improve skills in the areas of DEI. This is for schools that would like to build community, develop a strategic plan, or rewrite mission and vision statements. The very nature of the Intra-Conference brings a school together and establishes and strengthens community connections. The Intra-Conference informs the community and provides a platform for sharing personal experiences, expressing opinions and perspectives, and generating ideas and solutions for growth. Constituent groups included in this model are: alumni, alumni parents, faculty/admin/staff, students and parents.
Cross-Constituent Assessment

This is designed for a school that wants to investigate cultural and environmental perspectives on DEI topics, a Cross-Constituent Assessment is designed and implemented and consists of online surveys, focus groups and a comprehensive summary of both qualitative and quantitative data to provide infrastructure for on-going initiatives.
K-8 Racial Literacy Curriculum
Engaging and accessible, the Curriculum is designed to help students gain knowledge about race as it has been constructed in the US, and aims to help students acquire an awareness of their own racial socialization and skills for engaging in productive conversations about race and racism. If you use any of the lessons and post them to social media, tag Pollyanna!
Parent/Guardian Companion Guide
The Guide
provides an in-depth overview of each unit featured in the K-8 RLC, recommends questions and conversation suggestions for parents and guardians to facilitate dialogue at home that centers on race, culture, and identity, and suggests reading and viewing material to enhance racial literacy.
Professional Development Workshops and Parent Discussion Groups
We offer Racial Literacy Professional Development for faculty and also Racial Literacy Discussion Groups for parents at your school. For more information about PD and Discussion Groups or to schedule workshops and discussions, please email Claire at
clairehr.pollyanna@gmail.com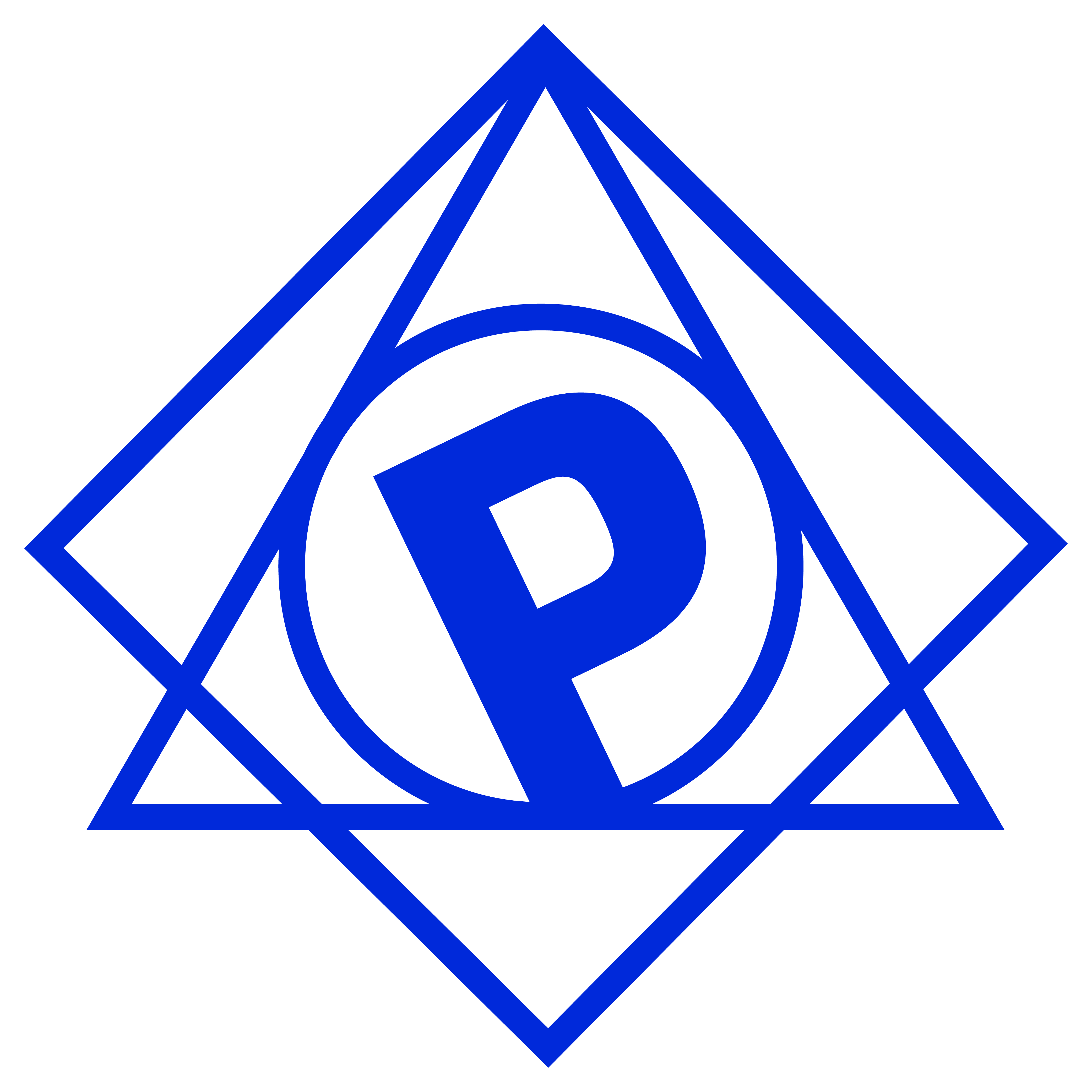 Pollyanna, Inc. is a NY not-for-profit corporation 501(c)(3).
© 2020 Pollyanna | 10075, New York, NY 10075